ARCHITECTURAL SERVICES
we CREATE. we DESIGN. we ARCHITECTURE.
★★★★★ - "quality of work and attention to detail are exceptional"
"An excellent and bespoke design service that I am very happy to recommend" - ★★★★★
It all started when…
Officially launched at the start of 2018, Harbur Design was formed by Daniel Burns and Lloyd Harden. Having a combined experience of over 23 years in the design fields, the pair thought that by starting their own company, they could offer something to clients that most others missed. Firstly, customer care, being there from your very first initial thoughts on your design right through to when the champagne bottle is opened on completion. Secondly, being open and honest, no surprises and complete transparency throughout the whole process. To top it off, very competitive prices. All things you'll find out from your first contact...
The whole process with an extension, new build or redesign can be complex, time-consuming and stressful. Our aim is to ensure that doesn't happen. We have valuable experience and with that, we know what we need to do to make it as simple as possible to avoid any complications that might arise along the way.
We have quickly become one of the leading designers in the Park & Leisure and CGI industries nationally and have established a significant presence in Northamptonshire, Bedfordshire and Leicestershire for Commercial and Residential design.
Get in touch to see how we can help you.
PROJECts
A selection of some of our recent projects.
Simple House Extension
This was a very simple and straightforward single-storey rear extension. The objective was to increase the downstairs living area, make it open plan and improve kitchen layout and flow along with a set of bi-fold doors. There was a tight budget on this extension but we found that with some clever design, we could achieve the desires of the customer whilst keeping build costs to a minimum. Our experience in the industry gives us a great insight not just into what will be approved for planning, but what the cost implications are along the way. Following on from sailing through planning, we moved onto building control plans. These aren't mandatory but we have found they're very useful for receiving accurate costings from builders, a useful tool for construction and building control and great for your records, especially when selling your house. These had a big impact on the build coming in on budget.
Complex House Extensions
On this project we were instructed to extend the house to the front, rear and side, including the addition of a rear annexe, and also completely redesign the current configuration of the 3-bed house that was dysfunctional in layout/flow and dated in appearance, with no individual architectural identity. We tackled this by taking a stricter brief from the client to gauge their needs and vision. The main objectives were to provide a design with 5 bedrooms, 1 large open-plan family room and a hobby room. It was a tricky task to make everything work within the council's strict design standards. However, with our out of the box thinking we were able to tick nearly all the boxes without compromising the integrity/ aesthetic impact of the design. Along with the client we were delighted when we received approval for this application and we then quickly moved onto producing the building control drawings. Very soon after this the works commenced on site.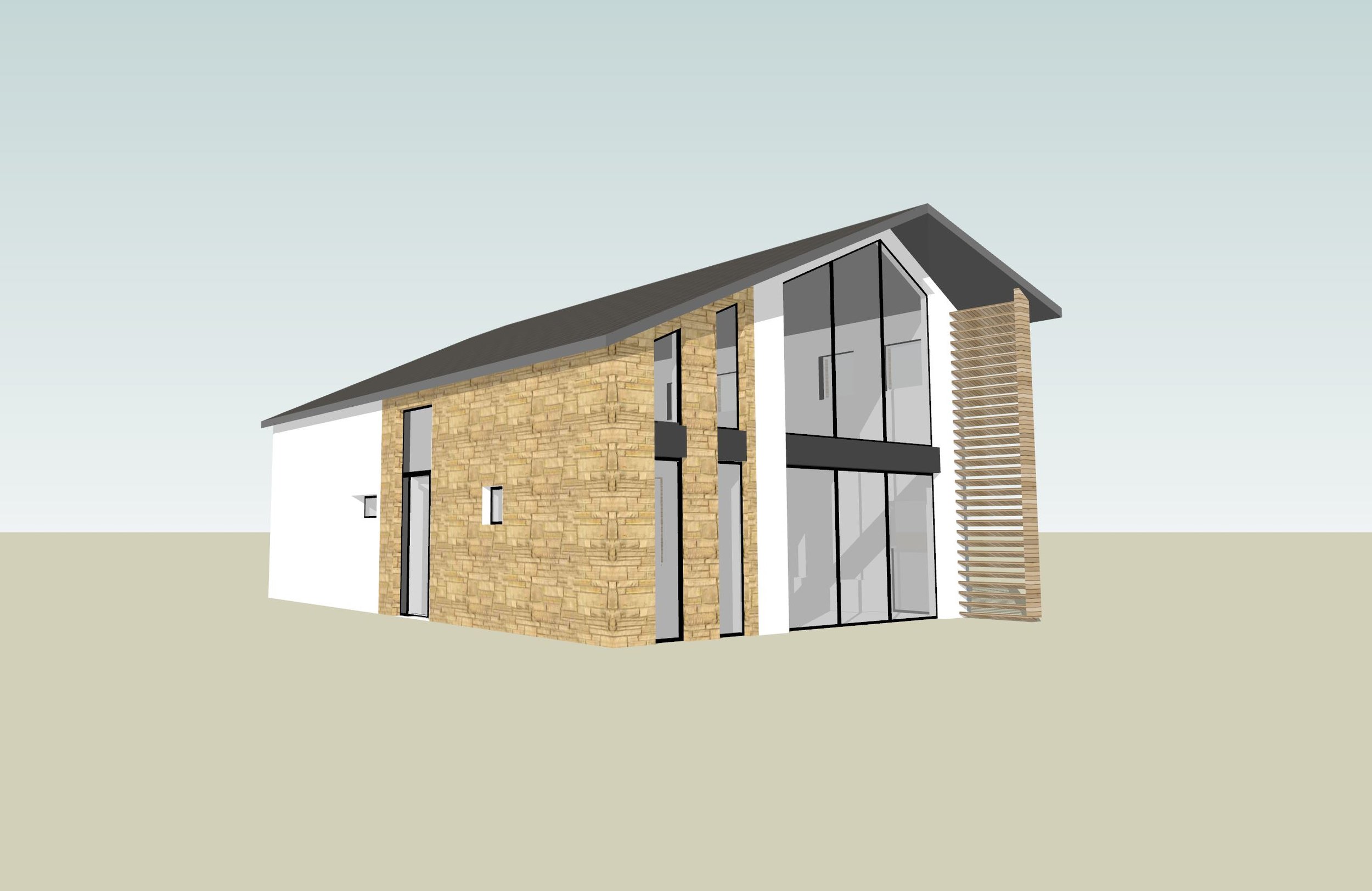 Contemporary New Build
A modern design new build, on the perimeter of a village and wedged in between a bungalow and a 1930s house. The entire street scene is filled with homes of no particular design, age or feel. As a result, we didn't have to stick to something that would 'blend in' and in fact, the council were open to a more contemporary design. Whilst making a nod to the history of the location by having part of the home in stone, the remainder was rendered and with lots of glazing to really maximise the views. The unusual roof pitch was designed to ease the street scene when having a bungalow to the left and a two-storey house to the right. This reduced any potential for overshadowing and helped the flow of roof lines. As the location is sensitive, the planning application was accompanied with CGIs and a Design & Access Statement.
Traditional New Build
This scheme consisted of a large pocket of land that had a dated bungalow located to the far right-hand side of the site. Our scope of works was to design a 4-bed family home in lieu of the bungalow and reposition the dwelling to optimise the site's size. Our client had a clear idea of what they wanted to achieve, with an extensive wish list for both the externals and internals. With the village's very particular set of design guidelines this increased the difficulties of making this scheme coincide with the client's expectations. However, we are happy to say that we managed to tick all the boxes and create a stunning design that will become an integral part of the village's street scene. This project is currently going through planning.
Small Park Extension
For this project the end goal was to add a further 8 units to the existing park to maximise the potential of the land. The area that was available to achieve this along with the site licensing guidelines proved to create a few head scratching moments but we created an effective scheme that increased the lodge numbers by the requested 8 units. This scheme sailed through planning and is now under construction and we cant wait to see it completed.
Having such a huge passion for the industry alongside a thorough knowledge of site licensing, park homes & lodges and planning departments, we have a fantastic success rate for park planning approval. We're increasingly able to maximise any existing parks as well as new.
Conservation Area
The existing barn was originally converted in the early 18th century into residential use and over the years it has been extended and lost some of its original impact. Also, due to its age, it has become very tired-looking in some areas. It was clear from our client's brief that the main objective of extending their house was to gain a master bedroom and extra ground-floor living space with an open-plan feel where they could enjoy both family time and entertaining. With this property being within a conservation area and along with the pre-app advice we had received, it was clear that we couldn't do a straightforward two-storey extension, as it wouldn't be seen as being in keeping. With this in mind we created a 3D model to explore some different options in order to see how we could include an extra bedroom with living space below. We achieved this by knocking down the existing extension and reusing the same footprint, then extending the ridge line up to create a 1.5-storey extension whilst avoiding creating a full-height two-storey extension to make sure our proposal remained subservient to the main house. To the rear of the property we demolished the existing conservatory and enlarged the extension into the garden. From the front the extension remains very similar to its original appearance but when you view the house from the garden this is where the very clever design is evident, with glazed gable and bi-fold doors below that offer a modern twist to this ageing barn. Internally we have created one large open-plan room that provides our client with the required space to have a large kitchen and seating area with light and views in abundance. To the side of the seating area there is a staircase that leads up to a viewing platform that maximises the stunning outlook. This area then leads through to the master bedroom, walk-in wardrobe and en suite. We were very happy with the finished design and we are looking forward to submitting this to planning.
Our client had been trading for 50 years and to celebrate this they wanted us to create a lodge for them that would be revolutionary in their industry and different to what has previously hit the market. The brief from our client was to follow a Scandinavian industrial design both inside and out and use part of the roof as a terrace. We knew with this being such an important design that we had to think outside the box, and this is literally what we did for this scheme. We created a roof terrace that utilised every possible inch of the home's footprint to create a very unique lodge design. Within this space there is a sunken hot tub, BBQ and dining area, family seating area and even an AstroTurf area. This doubles the usable footprint of a normal lodge and the outcome is incredible. This has now been built and was launched at this year's Stoneleigh World of Park and Leisure Homes show and it will also be available to view at this year's Hull show.
Flats/Commercial
This 19th century cotton factory was a very interesting and exciting project for us. The building consists of an in-use retail unit to the ground floor with the upper 3 levels being used as storage. Our client gave us a clear directive for this project, and this was to design a scheme that would best utilise the given space over the 3 floors in the most cost-effective way. Whilst maximising the numbers for our developer was a key component for this project, he was very keen to improve the aesthetics of the current external appearance to help have a positive impact on the local area. One of the other main focus points for us to consider throughout the design process was to make the flats as spacious as possible with an open-plan, modern-living feel to allow the flats to be desirable. With this in mind we then went on to optimise the flat roof by turning this into further flats, each with a balcony and city view. This project is currently going through planning and we are hopeful for a successful application.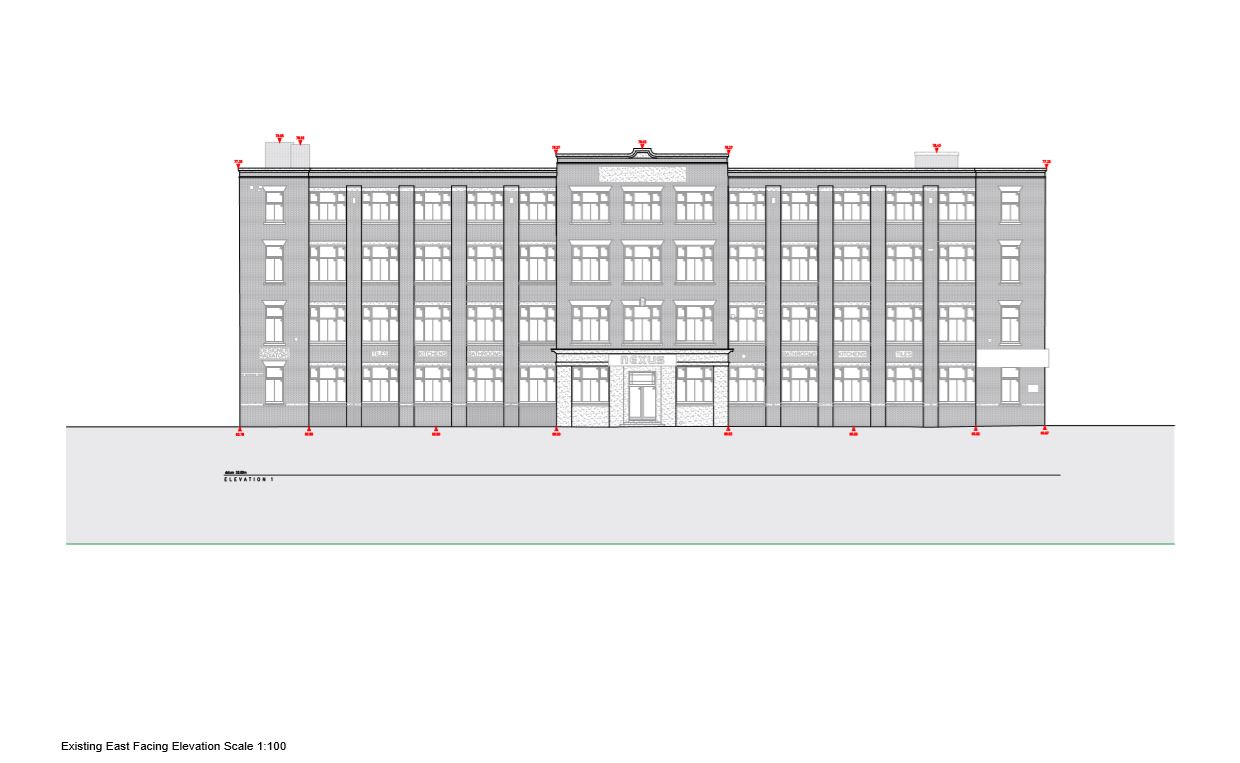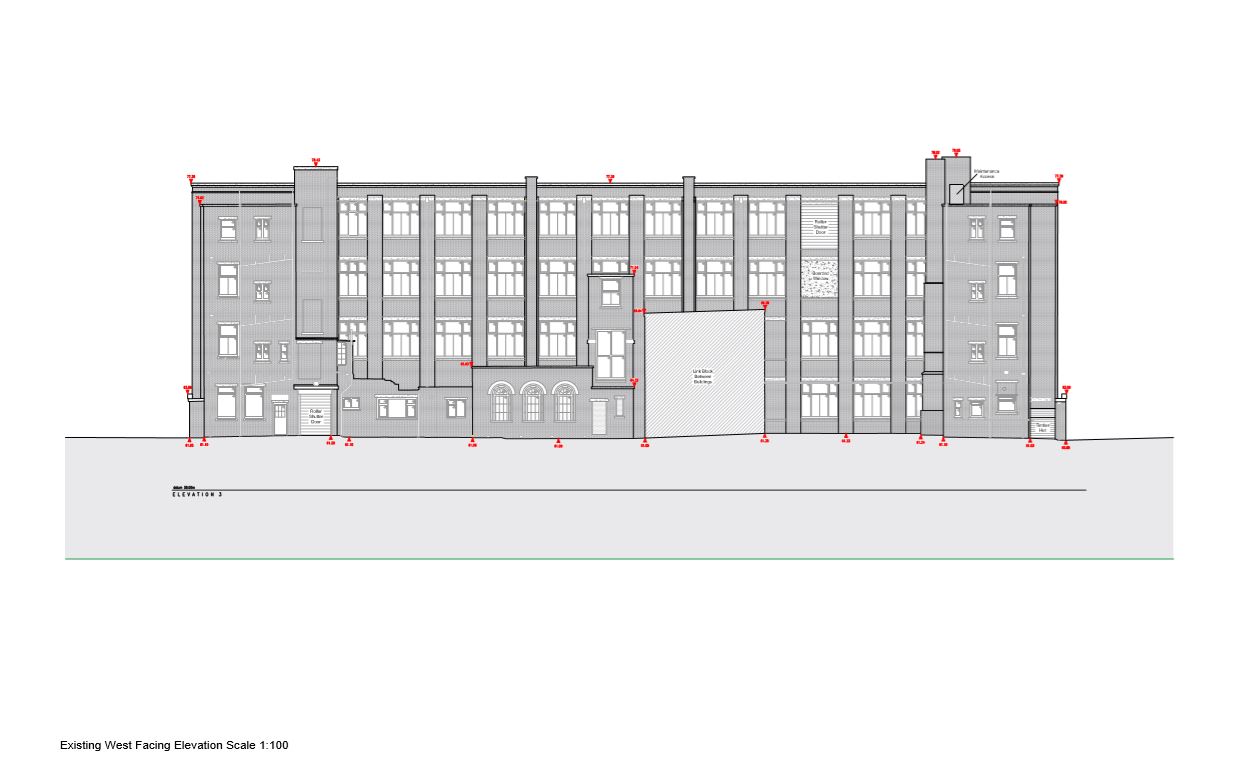 Our Periodic Table of Services
Video Fly Overs are something we at Harbur Design pride ourselves on. Having invested in software and training we are now able to offer video fly overs at affordable prices, to a very high quality and within a relatively short timeframe.
The video on the left shows an upcoming park, and when we first created this video the site was plain fields with no infrastructure in place at all. This video has allowed the owner to market their site long before construction has begun and enabled sales at a much earlier stage.
Please complete the form below